Family owned company from Salzburg focuses on animal care from Austria.
CANELO® dog care as well as CXEVALO® – the care series for horses – are brands of the Salzburg family business Stelzhammer, which was founded in 2006.
The range of products offered by Stelzhammer GmbH has been expanded by the entry of the next generation and it will probably continue to grow. Junior partner and product developer Marie-Christine Stelzhammer has developed the two animal care series CANELO® and CXEVALO® and focuses on natural ingredients and sustainability throughout the entire product cycle. The external appearance of both brands bears the signature of Marie-Christine's creative brother Benedikt and is characterised by a modern, young design line – a real family project! Our team is united by the love for dogs, horses for nature and its preservation. This gives us the best conditions to create nature-inspired dog and horse care for demanding animal lovers.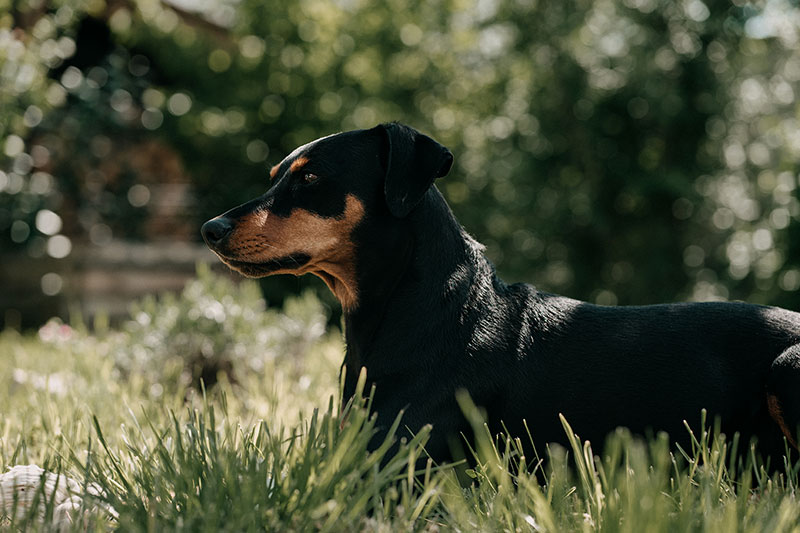 Fly'Air Gräfin von Burg Wildenstein
Since 2015 I have been an integral part of the Stelzhammer family.  I am a German Pinscher bitch and originally come from Bocksdorf von Burg Wildenstein – that is located in Burgenland. By the way, my full name is Fly'Air Gräfin von Burg Wildenstein – a great, noble name, isn't it? And, as befits a true countess, representative tasks for my CANELO® care series are on my agenda. And may I tell you something? I loooove it. My family gave the name CANELO® to my dog care in July 2018 – in reference to the horse care CXEVALO®, my best horse friend Merlin. Like CXEVALO®, my CANELO® care products contain precious and natural ingredients. I find that simply royal – and you? What, you do not know my natural CANELO® dog care yet? Then go to the online shop and try it out.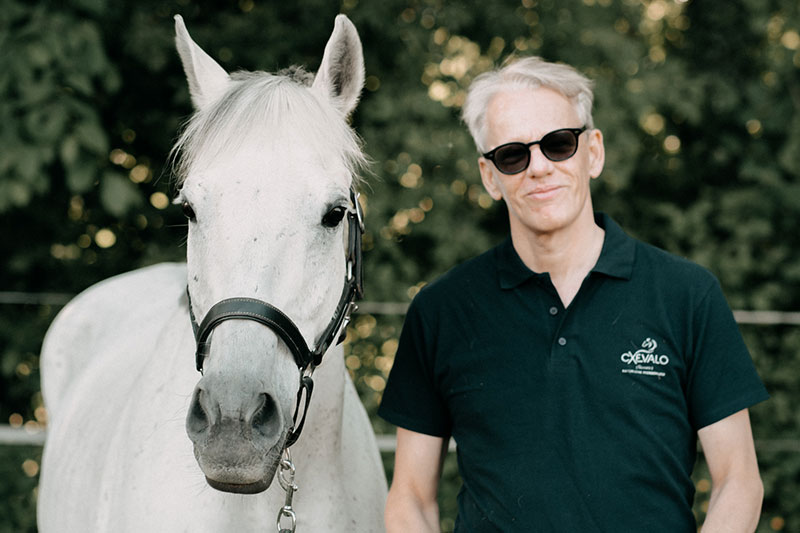 Dr. rer. nat. Wolfgang Stelzhammer
Production und International Business Development
I am the master of Fly`Air and managing director of the family business of Stelzhammers. With my many years of experience in the development and production of extremely high quality health products, I pay special attention to the use of natural raw materials with a low CO2 footprint in the production of our care products, in our manufactory. In spring 2020 we started to produce our herbal extracts ourselves and to let some of the plants used grow in our own garden. We have already converted the majority of our packaging materials to sustainable and/or recycled raw materials and are continuing to work on this project.
To ensure that our care products are also successfully marketed outside the German-speaking countries, I am also responsible for the international business development.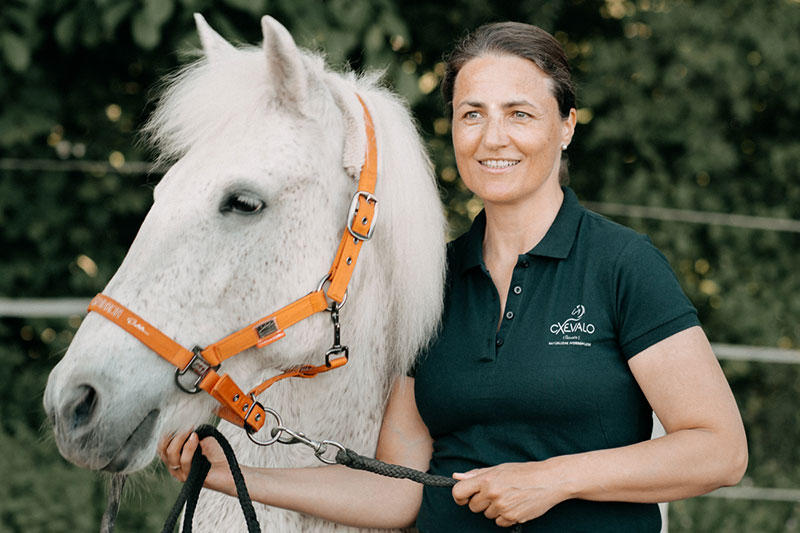 Dr. rer. nat. Ulrike Stelzhammer
Project Management
I am the mistress of Fly`Air and as second managing director I take care of the interaction of the individual sub-areas of our internal processes in the family business. Luckily I sit "office to office" with the other family and team members in order to be able to hold uncomplicated meetings and make decisions. When I have had enough of the office chair, I accompany our Marie to her horse Merlin with Fly`Air and fulfil a childhood dream of learning to ride.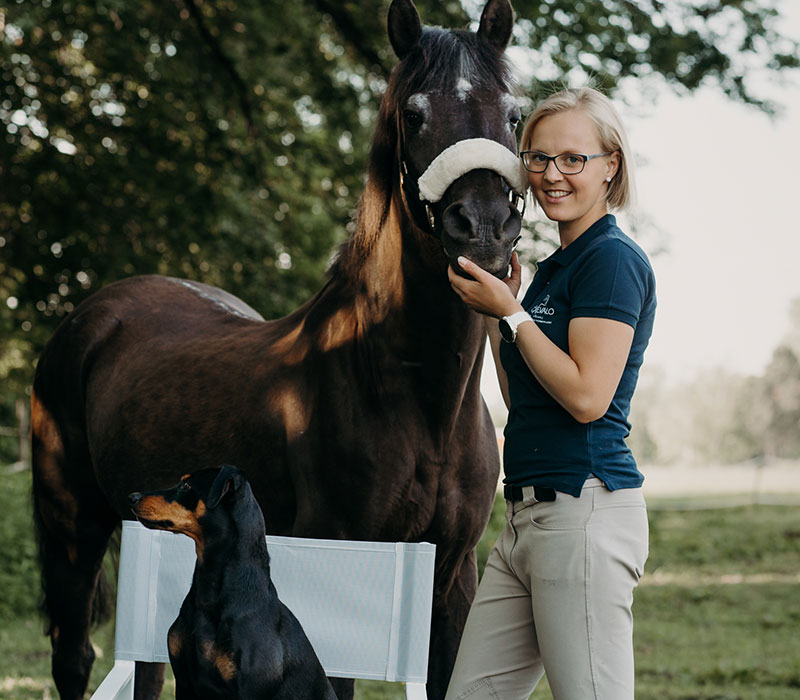 Marie-Christine
CANELO® & CXEAVLO® founder
Since my New Forest pony Merlin is plagued by severe eczema, I wanted to provide relief by specific care. Since I am not only a passionate rider but also a product developer with the same passion, the horse care series CXEVALO® and subsequently the care products for dogs – CANELO® were created.
As head of the CANELO® Business Unit I am responsible for the development of formulations, product management, strategic marketing and sales of CANELO®.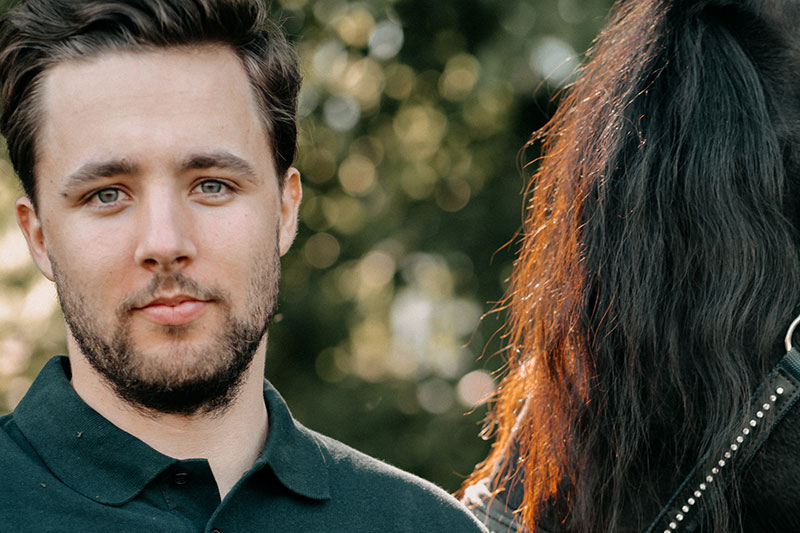 Benedikt Stelzhammer
Creative Director
As a passionate rider and great dog lover with a penchant for graphics and design, I assist my sister Marie-Christine in the creative area and support her in strategic decisions.  Photography is also one of my passions and so all photo shootings and product photography bear my signature. Marie and I share an office in our family business and together we develop exciting new ideas how we will develop our care brands CANELO® and CXEVALO® in the next years.
Our goal is to create the best possible care products for our horses and dogs in an attractive design! As a model I take a sentence from Antoine de Saint-Exupéry which says: "Perfection is reached when you can't leave anything out".